Society's expectations and traditional gender roles have an influence on why men are less likely to discuss or seek help for their mental health problems. Research also suggests that men who can't or won't speak openly about their emotions may be less able to recognize symptoms of mental health problems in themselves, and less likely to ask for help. These stereotypes lead to men's health stigmatization.
Therefore, the Youth Council of the U.S. Embassy in November marked #Movember by raising awareness of the importance of men's health. We organized a hybrid event – hybrid panel discussion – on the subject "Преку кул ми е од стигматизација на машко (ментално) здравје".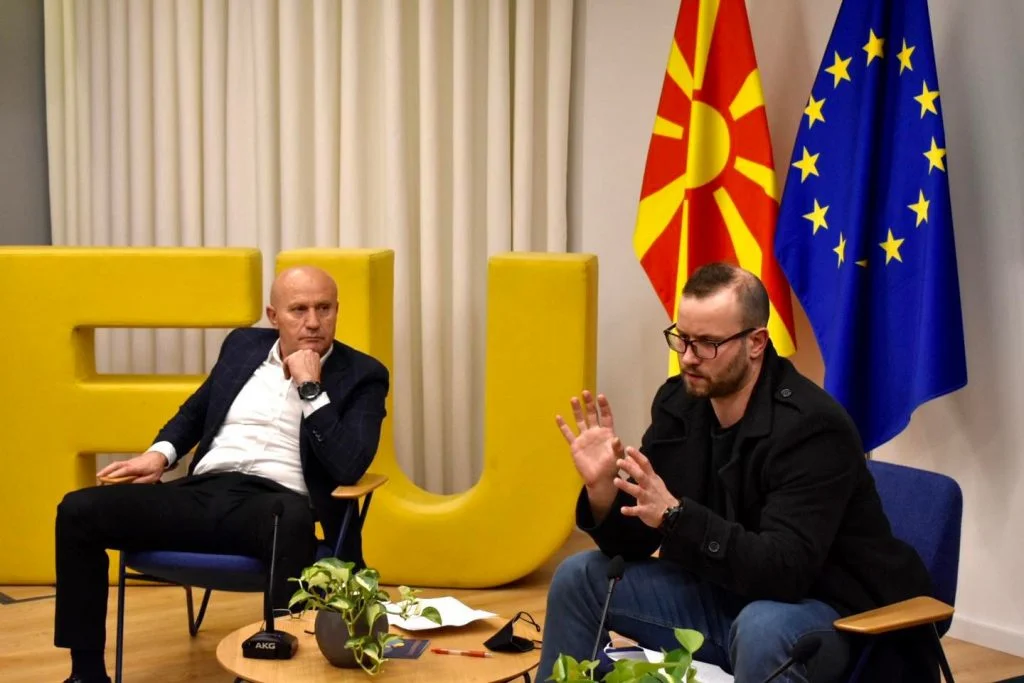 The participants had the opportunity to learn from experts in the field of men's health (both physical and mental. They talked about the importance of informing about different diseases, visiting a doctor in order to know how to detect early signs and prevention.
The event took place on 29th of November, followed by a one month campaign in raising awareness about men's health. The venue of the event was in Europe House and on Zoom.