On February 15, Tuesday, we organized the first in the series of YOUTHpreneur Talks. It happened online on the platform Zoom with more than 40 people in attendance. The Zoom podium was shared by inspiring young entrepreneurs: Olga Rajchikj – Co-Founder of Challenger, Orhan Bagashov – Founder & CEO of eBionics, Artan Xhemaili – Co-Founder of Adaptech LLC and Andrej Kocevski – Co-Founder & CEO of WhisperCash with Rita Behadini from American Corner Skopje as the moderator.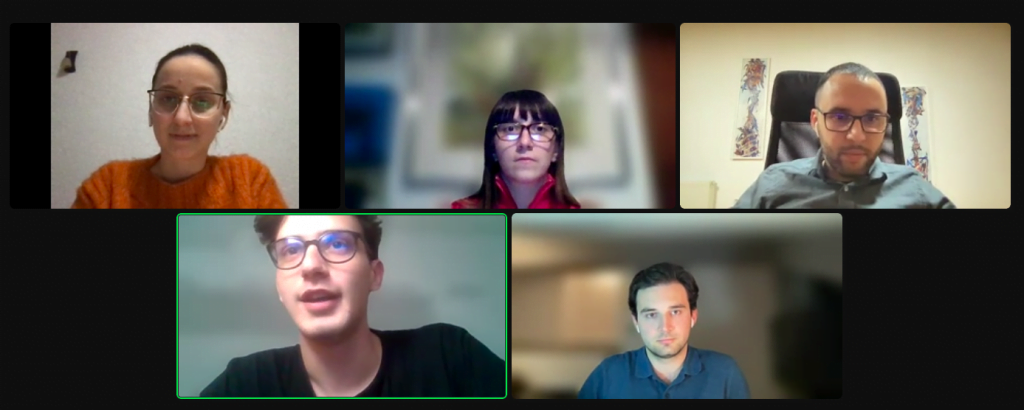 During the event, the guest-speakers shared how they have developed their ideas and launched a business or a startup as well as how they obtained funding and which challenges they faced. One of the speakers was a social entrepreneur, so she shared details about that aspect, as well. The attendees had an opportunity to ask questions and meet the guests better in order to get inspired to be creative and bold to develop their ideas.
Check out the whole event here.
The goal of the YOUTHpreneur Talks is to bring young and successful entrepreneurs and businesspeople in the spotlight and motivate young people to start their own business or startup.
Stay tuned and follow us as three more of these talks will happen in the next three weeks.