More than 25 participants joined the second YOUTHpreneur Talk organized by the Youth Council of the US Embassy in the Republic of North Macedonia with support from American Corner Skopje/ American Educational Center.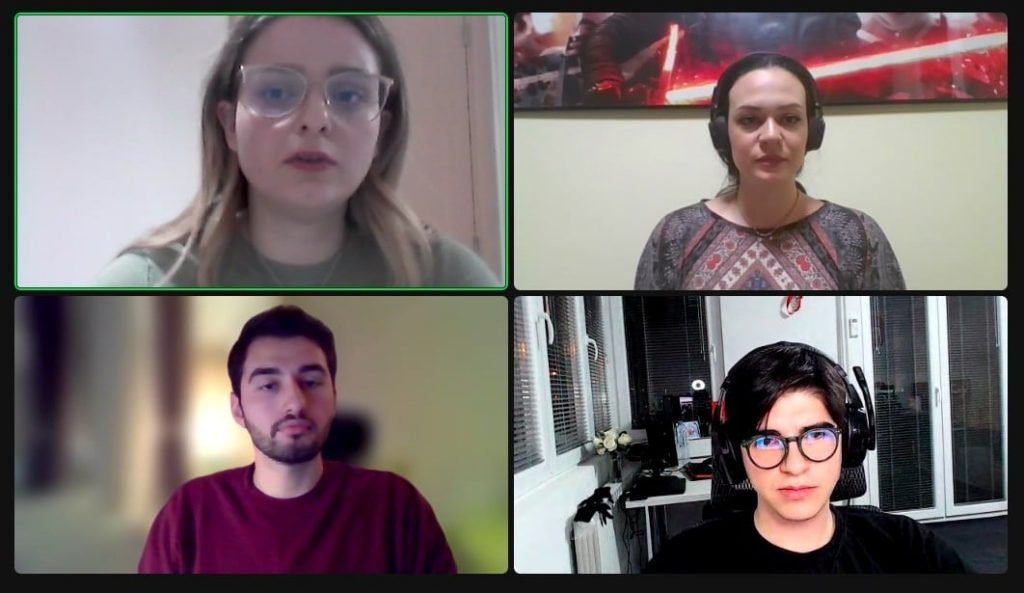 Young entrepreneurs working in marketing, services and IT had the opportunity to share their experiences and challenges about starting a business in North Macedonia and answer questions from the audience. These industries have proven to be very exciting and compelling to young people.
Moreover, the panelists who participated and engaged the youth were Nikola Velkovski (Co-Founder and CEO of Howitzer), Aleksandra Kolozheg-Gievska (Co-Founder of Motion Ltd.) and Andrej Majnov (Founder and CEO of AMZ Operations).
For all those who have missed the event, you can watch it in full here on our official Facebook page.
The goal of the YOUTHpreneur Talks is to bring together young and successful entrepreneurs and motivate young people to start their own business or a startup in the country.
Follow us on our social media profiles (Facebook and Instagram) and stay tuned for more exciting activities for youth!