The fourth YOUTHpreneur Talk took place on Tuesday, on March 8. This day as the International Women's Day was the finale of the events concluded with the inspirational stories of four successful women. Dedicating this event to them, we aspired to inspire the participants with the professional successes of these young businesswomen.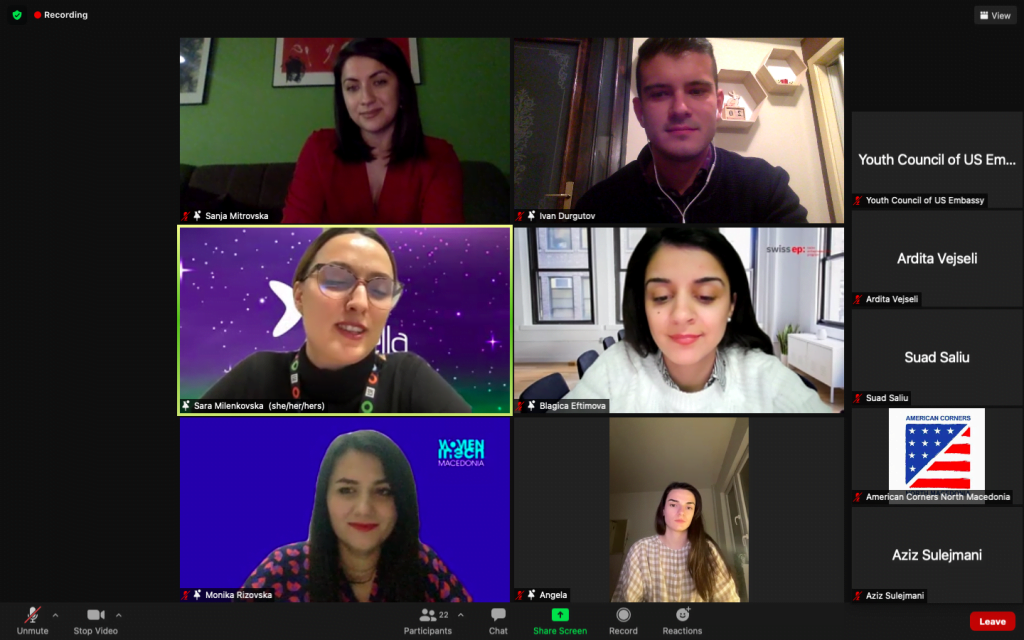 As an online happening, it was meant to host the speakers – Sanja Mitrovska, CEO&Co-Founder of Networker, Sara Milenkovska, Co-Founder of Stella Mentoring Network, Monika Rizovska, Co-Founder of Ways2Help and Angela Stefanovska, Founder of Anngo.
During the event, different questions about their beginnings and challenges they faced were asked and answered and also there were short addresses by StartUp Macedonia and WomenInTech Macedonia as supporters of this last entrepreneurial talk.